Published: 19 July 2023

19 July 2023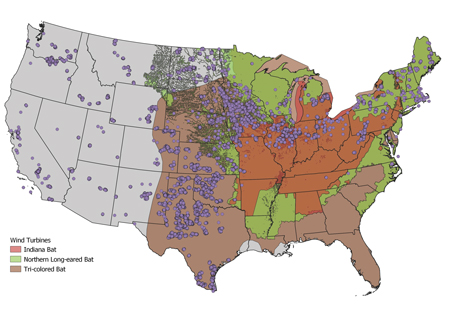 How Smart Curtailment Systems Can Improve Wind Farm Revenues
Bat fatalities resulting from collisions with wind turbines have been extensively documented at operating wind farms throughout the world, but they are of particular concern in the USA, where the ranges of several endangered bat species overlap with a large number of operating wind farms. One leading mitigation measure involves curtailing the turbines during relatively low wind speed periods when bats are likely to be present. This has been shown to reduce bat fatalities significantly. While curtailment helps reduce bat mortality, it comes at the cost of lost revenue because the turbines are not producing power even though the wind is blowing. A better way to approach mitigation is to use a smart curtailment system that detects bat activity and modifies the operation of the turbines accordingly. This article explains how this system works and its operational and mitigation benefits.
By Dr Chris Ziesler, Roger Rodriguez, Taurin Spalding, Devin Saywers, Natural Power Consultants, USA
Want to read full articles? Sign up free of charge and login and read the full text of published articles on our website.