Published: 07 April 2023

07 April 2023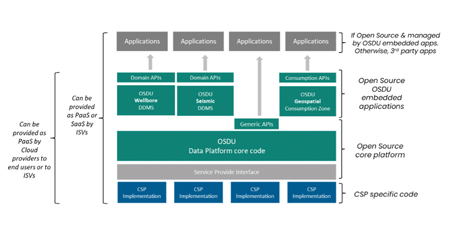 The Open Group Extending Open-Source Data Platform to New Energy
In 2018, a group of oil and gas companies began exploring how they could share their non-competitive assets, resources and competencies to collaboratively build a common data platform to help them utilise new technologies, such as cloud services, and operate more efficiently. They enlisted the help of The Open Group®, known for its successful stewardship of multiple forums (e.g. Architecture, Security, Process Automation, Open Footprint), to manage the new OSDU™ Forum. In 2021, this group announced the Mercury Release of an open-source data platform with capabilities supporting the subsurface realm of oil and gas. Today and going forward, work continues on expanding the capabilities to oil production, carbon capture, utilisation and storage, and new energy, including wind power. This article gives an overview of the OSDU Forum and an update on the status of its wind project.
By David W. Smith, Solutions Architect, Baker Hughes, USA
Want to read full articles? Sign up free of charge and login and read the full text of published articles on our website.