Published: 06 June 2009

06 June 2009
An Open-Source Approach to Wind Farm Design and Optimisation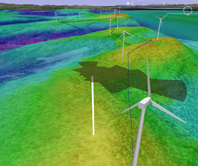 The wind farm design software market stabilised in the late 1990s with a handful of commercial software applications. While each of these applications has its strengths and weaknesses, innovation has failed to keep pace with developments in wind resource assessment. The lack of transparency, coupled with the inability to customise proprietary software offerings, represents a barrier to progress and innovation within the industry.
By Nick Robinson, Director of openWind, AWS Truewind, USA .

Want to read full articles? Sign up free of charge and login and read the full text of published articles on our website.