Published: 01 March 2012

01 March 2012
The Maturation of Wind Energy Opposition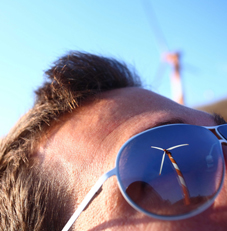 An international movement against wind energy is maturing – across the globe today there exist over 1,000 anti-wind groups. The origin of the opposition is, in some instances, fossil fuel and nuclear backed interest groups and, at other times, local community members with genuine concern. Regardless of the source, this burgeoning trend must be dealt with effectively, transparently and compassionately. The alternative: once-trusted company names and brands become vilified, inspiring antagonism and encouraging locals to unify against wind energy projects. This article is the introduction to a series of topical columns which will dig into the causes of anti-wind sentiment and the maturing of opposition against wind energy development, including groups, popular arguments and their proposed countermeasures, as well as an introduction to the spectrum of solutions wind energy professionals can tap to quell what may otherwise become an unmanageable storm of hostility.
By Tiff Thompson, Principal, NIMBY Consulting, USA


Want to read full articles? Sign up free of charge and login and read the full text of published articles on our website.