Published: 04 September 2023

04 September 2023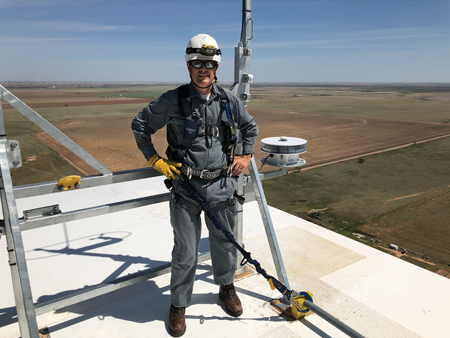 Using Wind Turbine Nacelle-Based Anemometers
Power performance testing (PPT), also known as 'power curve verification' or 'power curve testing', is an on-site field test of operating wind turbines to verify the OEM's provided power curve(s) defined in the project's turbine supply agreement (TSA). The testing is prescribed under industry standards, namely the IEC 61400-12 series of standards, and further defined by the OEM in the TSA. Typically, it is the owner/operator who is responsible for PPT implementation, but the main driver for the test is financial investors seeking assurance that their investment will perform as expected. The traditional and typical method of PPT requires installing a meteorological (met) tower in a location that is not affected by the wakes of the operating wind turbines. The wind data collected from this free-stream, unwaked met tower is understood to be representative of the wind characteristics of its associated wind turbine. The measured power curve is determined by concurrent measurements of hub height, wind speed and turbine power output.
By Daniel W. Bernadett, Global Director of Engineering, ArcVera Renewables, USA
Want to read full articles? Sign up free of charge and login and read the full text of published articles on our website.
Related Articles
Ecofys has released a statement on the use of wind lidar, specifically ZephIR 300, to reduce uncertainty on wind farm developments. The statement reports that "lidar wind measurements have been exte ...Windtech International - Windtech International is the worldwide information magazine for the wind energy industry. It provides the ideal forum for the promotion and explanation of new products, techniques and applications. This trusted and well-respected source of information is read regularly by an increasing readership