Published: 09 November 2021

09 November 2021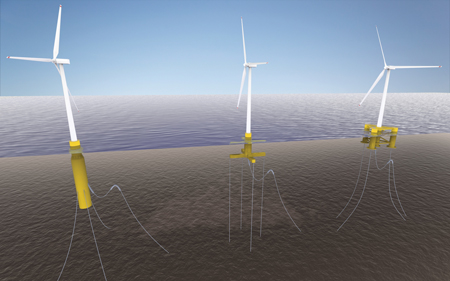 Time Spent in Reconnaissance Critical for Offshore Wind's Next Frontier
The offshore wind market is accelerating rapidly as global political pressure mounts to transition to clean energy sources. New sites are being selected, many of which are in deep-water locations. This is possible as several floating foundations are now proven in full-scale offshore trials, so building on a commercial scale is theoretically achievable. It is clear that floating offshore wind represents the next frontier, but which floating structure will deliver the best levelised cost of energy? It is as much about the local port infrastructure as it is the floating foundation. With multiple solution providers developing various models across four main structure types, this article outlines some of the factors for consideration and explains how independent naval architecture consultancy can support informed decision-making.
Mark Goalen, Director of Offshore Engineering, Houlder, UK
Want to read full articles? Sign up free of charge and login and read the full text of published articles on our website.