Published: 31 January 2022

31 January 2022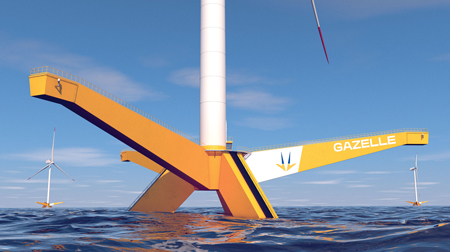 Simplifying Design, Construction and Installation
The wind industry is rapidly growing and taking steps towards becoming a significant source of power. But, as the discussion around climate change becomes more serious, floating wind companies need to think smarter. We are starting to see many companies propose solutions that take their lead from the offshore oil and gas industry, but this approach has challenges related to material costs, scalability, speed to market, and its overall impact on the environment. As a result, there is not yet a clear technology leader. Alternatively, deep-water wind farms are ideally positioned to become the next frontier for achieving net zero carbon by 2050.
By Jon Salazar, Founder and President, Gazelle Wind Power, Ireland
Want to read full articles? Sign up free of charge and login and read the full text of published articles on our website.