Published: 04 February 2020

04 February 2020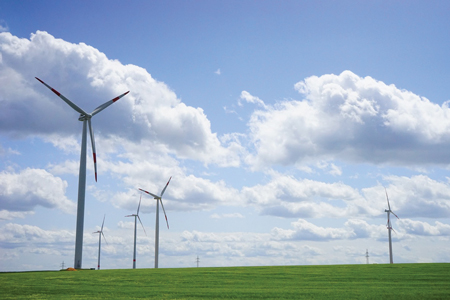 Optimisation of Spherical Roller Bearings
What began as mere windmills in the 1970s, barely able to generate 0.05MW of power, have matured into today's modern wind turbines that are capable of producing more than 7.0MW each, with offshore prototypes attaining an output of as much as 12MW. Inside these high-performance machines, the rotor shaft bearing support is a vital component where the locating bearing is subjected to particularly high loads. These unique application conditions, combined with stringent reliability requirements and increasing incidents of failed bearings in the field, provided the impetus for an engineering project whereby Schaeffler set out to optimise the spherical roller bearings that are used as wind turbine main shaft bearings.
By Antonio Silverio and Anant Bhat, Schaeffler Group USA Inc.
Want to read full articles? Sign up free of charge and login and read the full text of published articles on our website.