Published: 04 February 2020

04 February 2020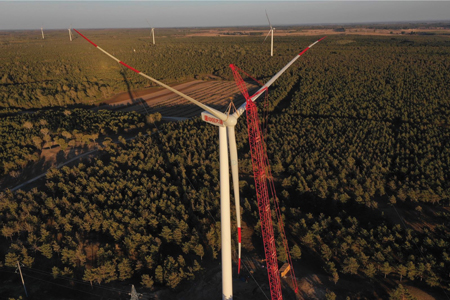 New Polyurethane Resin for Wind Turbine Blades Outperforms Epoxy Resin
A new polyurethane (PU) resin developed by Covestro, a supplier of high-tech polymer materials, enhances wind blade production through faster infusion and curing speeds. More efficient production of rotor blades in turn lowers production costs. Moreover, this new resin enables the production of lighter, longer and stronger blades with a higher energy output. WINDnovation, a designer of rotor blades, recently carried out a study in China. The study revealed that Covestro's PU resin meets all performance requirements and actually outperforms the commonly used epoxy resin. In other words, this newly developed PU resin meets the challenge the industry faces of enabling the long-term expansion of wind energy through reducing the cost of this renewable power.
By Yongming Gu, Head of Composite Application Development of PUR APAC, Covestro Shanghai Polymer R&D Center, China
Want to read full articles? Sign up free of charge and login and read the full text of published articles on our website.