Published: 31 January 2018

31 January 2018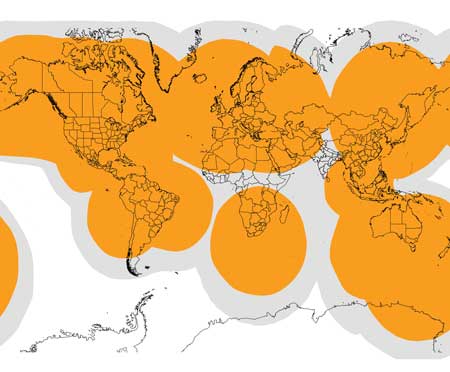 Technology to Enhance Remote Wind Energy Staff Welfare
Wind energy providers know that retaining their most knowledgeable staff is critical to ensuring maximised operational efficiency. It's also good business. Experienced team members perform duties more rapidly, and have more know-how to draw upon in challenging situations. But working conditions in the field can be harsh. Installations are typically remote and subject to sudden and dramatic weather changes. This article looks at what can be done to enhance the welfare of staff working in such conditions and to make sure they can be rescued when necessary.
By Gavan Murphy, Director of Marketing EMEA, Globalstar, Ireland
Want to read full articles? Sign up free of charge and login and read the full text of published articles on our website.
Related Articles
As renewable energies are becoming more and more important, meteorological data in analysis and forecast has become very significant for the electricity market. Due to innate fluctuations of renewable ...Windtech International - Windtech International is the worldwide information magazine for the wind energy industry. It provides the ideal forum for the promotion and explanation of new products, techniques and applications. This trusted and well-respected source of information is read regularly by an increasing readership

Gamesa has signed a framework technology cooperation agreement with the Catalonia Institute for Energy Research (IREC), seeking to reserve space at IREC's offshore wind energy laboratory, ZÈFIR Test S ...Windtech International - Windtech International is the worldwide information magazine for the wind energy industry. It provides the ideal forum for the promotion and explanation of new products, techniques and applications. This trusted and well-respected source of information is read regularly by an increasing readership

A new service from Second Wind Inc. provides site developers, wind farm operators, forecasters and meteorologists with a new way of obtaining data from remote locations. Second Wind has signed an a ...Windtech International - Windtech International is the worldwide information magazine for the wind energy industry. It provides the ideal forum for the promotion and explanation of new products, techniques and applications. This trusted and well-respected source of information is read regularly by an increasing readership

Issues for Planning of Offshore Wind Farms Satellites orbiting and observing Earth offer potential for the offshore wind farm industry. Of particular interest are the images from the Synthetic Apertur ...Windtech International - Windtech International is the worldwide information magazine for the wind energy industry. It provides the ideal forum for the promotion and explanation of new products, techniques and applications. This trusted and well-respected source of information is read regularly by an increasing readership

ABB is currently spotlighting one of its new products developed in recent years: HVDC Light. This is a design enhancement of the traditional HVDC (high voltage direct current) transmission technology. ...Windtech International - Windtech International is the worldwide information magazine for the wind energy industry. It provides the ideal forum for the promotion and explanation of new products, techniques and applications. This trusted and well-respected source of information is read regularly by an increasing readership