Published: 08 October 2019

08 October 2019
New Poul la Cour Tunnel at DTU Risø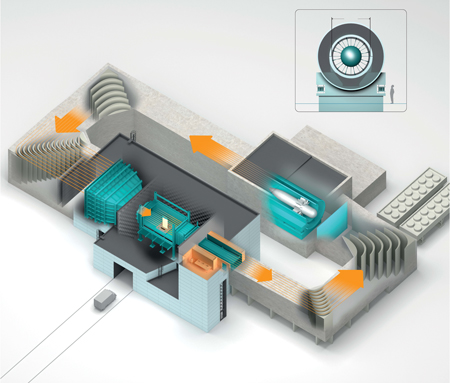 There are many tools available to the wind turbine engineer in the pursuit of the understanding and optimisation of wind turbine blade aerodynamics. One of the most important (and sought after) is a high Reynolds number wind tunnel, which is an invaluable tool for validating computational models and cost-effectively simulating complex aerodynamic problems. In April 2018, the Technical University of Denmark (DTU) inaugurated the Poul la Cour Tunnel at its Risø campus. The tunnel is one of the largest university-owned tunnels in the world and is dedicated to wind energy research. Together with the Danish aerodynamic upgrade company Power Curve, DTU is carrying out fundamental research into the impact of blade contamination on turbine performance and the mitigation impact of aerodynamic devices such as vortex generators.
By Nicholas Gaudern, Chief Technical Officer, Power Curve, Denmark
Want to read full articles? Sign up free of charge and login and read the full text of published articles on our website.