Published: 08 October 2019

08 October 2019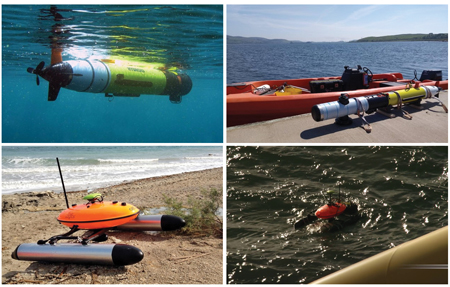 Autonomous Inspection of Offshore Turbine Marine Structures
Inspection of marine foundation structures and the immediate surrounding seabed is technically challenging, time-consuming and costly. Subsea inspection techniques draw more on the technology and procedures of other offshore sectors than on those of onshore wind. The inaccessibility of subsea structures means that maintenance checks are performed much less frequently than on the above-water components. Seabed scour is a stability issue around large pile/jacket structures, particularly in strong tidal flows. There are many potential risks associated with personnel and vessels working in close proximity to turbine structures for the extended periods needed for inspections. MarynSol is working to introduce viable, cost-effective solutions to the autonomous inspection of marine foundation structures, from seabed to splash zone.
By Jonathan Evans, Director, MarynSol, UK
Want to read full articles? Sign up free of charge and login and read the full text of published articles on our website.