Published: 05 April 2013

05 April 2013
Some Results and Conclusions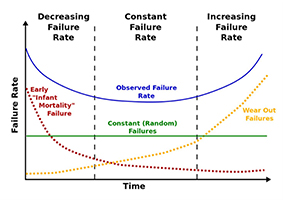 This article focuses on historical component failure and the availability of replacements in both onshore and offshore wind farms. It also looks at techniques available to calculate the effect of mean time between failure of critical components and mean time to repair and how such techniques can be applied to all projects. It considers the impact of failures on year-to-year availability, the sufficiency of contractual warranties, financial planning for repairs and current best practice operation and maintenance (O&M) strategies for projects. This includes evaluating what proactive measures can be taken and how condition monitoring techniques can improve mean time to repair times.
By Steve Buckley, Team Leader, Sinclair Knight Merz, UK
Want to read full articles? Sign up free of charge and login and read the full text of published articles on our website.