Articles
Published: 31 May 2017

31 May 2017
Life-cycle Engineering Asset Management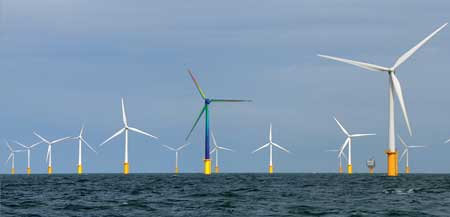 International research and engineering solutions company TWI Ltd has set its sights on harnessing digital twin technology to transform the process of monitoring and maintaining offshore wind turbines. TWI has built up its knowledge in the structural health and condition monitoring of wind turbines in recent years as a result of its participation in a number of European and UK collaborative projects, including CMSWind, WTBMonitor and TOWERPOWER.
By Ángela Angulo, Senior Project Leader, TWI Ltd, UK
Want to read full articles? Sign up free of charge and login and read the full text of published articles on our website.