Published: 05 April 2012

05 April 2012
Everybody Expects It – But Are They Right?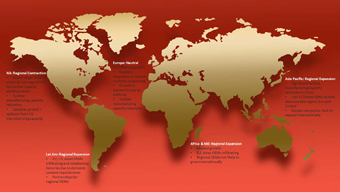 Consolidation within the wind sector has been much discussed over the past 12–18 months due to weakening demand and ongoing price pressure. However, with global demand down and a manufacturing overcapacity already existing, the consolidation of Tier 2/3 wind OEMs into Tier 1 global competitors is not likely unless there are other factors at play. These other factors include leveraging an intellectual property portfolio, gaining strategic access to a market, gaining a manufacturing footprint in an underserved market, or providing some level of vertical integration. In this article, Philip Totaro considers the wind turbine market and OEM outlook for the next 12–18 months, both globally and for different regions of the world.
By Philip Totaro, Principal, IntelStor, USA
Want to read full articles? Sign up free of charge and login and read the full text of published articles on our website.