Published: 30 March 2015

30 March 2015
How a New Class of Wind Turbine was Developed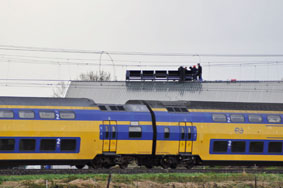 What do you do when you want a wind turbine, but it is not possible because of local planning regulations? Most people would just give up and look elsewhere for their renewable energy, but not Win Keech. Win lives in the North York Moors National Park, a beautiful part of northern England, with extremely rigorous planning requirements, so much so that in the 1,500 km2 park (which is in one of the windiest parts of the UK) there is only one wind turbine installed. To Win, the solution was obvious, he decided to invent his own wind turbine that would be acceptable to the planners.
By Dean Gregory, Co-founder, The Power Collective Ltd, UK
Want to read full articles? Sign up free of charge and login and read the full text of published articles on our website.