Published: 17 September 2021

17 September 2021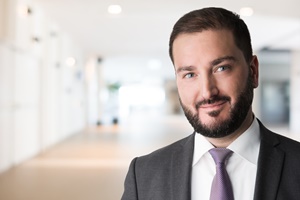 VSB Group (Dresden, Germany) has appointed Jean-Marc Bazenet as Chief International Officer effective 1 October 2021. Jean-Marc Bazenet comes from the French EDF Group, where he held various management positions.
Most recently, as CEO, he was responsible for the activities of the EDF Renewables Group in Germany, which specialises in the areas of planning, construction, repowering, operation and maintenance as well as asset management of wind farms. Jean-Marc Bazenet is also a member of the board of the German Energy Storage System Association and the Franco-German Chamber of Commerce and Industry. He studied at the economics and business administration university Paris Dauphine and at the University of Münster in Germany. VSB's core business is national and international project development of wind farms and photovoltaic parks, their operational management as well as the operation of its own parks.