Published: 02 May 2019

02 May 2019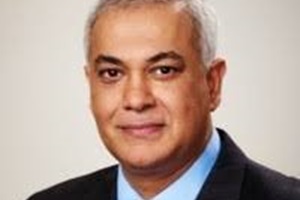 TPI Composites has announced that it has appointed Ramesh Gopalakrishnan as its Chief Operating Officer (COO) - Wind, effective May 1, 2019. In this position, Ramesh will lead TPI's wind operations globally.
Ramesh has over 25 years of international wind energy, operations, manufacturing and technology experience. Since joining TPI in September 2016, Ramesh has helped set up operations in Mexico, China and India and has also developed TPI's long-term technology strategy. Prior to joining TPI, Ramesh served in executive leadership roles at Senvion and Suzlon Energy Composites. He holds a B.S. in Mechanical Engineering from the Indian Institute of Technology and a M.S. and Ph.D in Mechanical Engineering from the State University of New York at Stony Brook.