Published: 06 August 2018

06 August 2018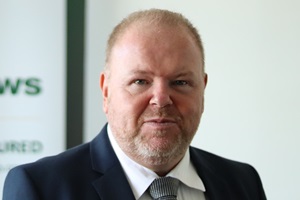 In the newly appointed position, John Grover will be responsible for expanding the business globally. Based at Sparrows' headquarters in Aberdeen, Mr Grover will spearhead the delivery of the company's long-term growth plan worldwide. Mr Grover, who brings more than 25 years of business development experience to the company, joins Sparrows from Cape Plc where he held the role of managing director at Cape Specialist Services from 2016.
Prior to this, he worked in several director level positions at Baker Hughes PPS, GE and BJ Services, both in the United Arab Emirates and throughout Asia Pacific. The company has seen growth in the renewables and onshore industrial markets in the last 18 months and recognised the need to have a role dedicated to our strategic expansion plans into these sectors while continuing to support and develop their portfolio of oil and gas clients.