Published: 05 May 2022

05 May 2022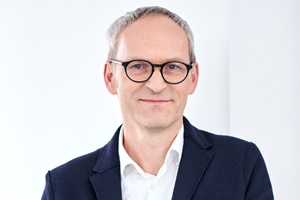 Siemens Gamesa has appointed Tim Dawidowsky as its Chief Operating Officer. Dawidowsky, who has been a member of the Board of Directors of Siemens Gamesa since 2020, joins the company on May 5 from Siemens Energy.
In a career spanning more than 28 years in the Siemens group of companies, across a range of engineering and manufacturing sectors, Dawidowsky has held positions in service, supply chain management and manufacturing as well as a number of CEO roles in different countries. 
Dawidowsky joined Siemens AG in 1993 after graduating from the Technical University of Berlin with an MSc in Industrial Engineering and Business. Since then he has worked across numerous industrial sectors including oil and gas, marine, steel, mining, pulp & paper, traffic systems, power generation and transmission. His career has covered postings in multiple German cities as well as Austria and China.
Between 2012 and 2015 he was CEO of Siemens AG's Transmission Solution business unit, where he led the unit from a restructuring program back to profitable growth. A similar turnaround was effected at the Large Drives business unit, where Dawidowsky acted as CEO between 2015 and 2019.   During the past two years at Siemens Energy, Dawidowsky has been responsible for establishing Project Management practices ensuring excellence in project execution. He will undertake similar programs at Siemens Gamesa.  He will step down from the Siemens Gamesa Board of Directors. A replacement will be announced in due course. Dawidowsky will be based in Madrid.