Published: 14 June 2022

14 June 2022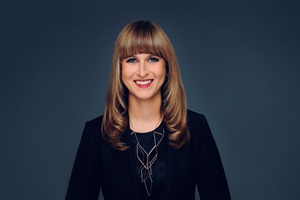 Siemens Gamesa has today appointed Anna Beranek (she/her) as Head of Corporate Affairs, effective July 1. She will be based in Madrid.
Over the past 12 years, Beranek has worked in multiple corporate communications roles across Siemens, including leading communications for the company's CEO Office. Most recently, Beranek served as Senior Director, Strategic Communications Lead for Siemens Global Talent and Leadership, where she was responsible for global communications around a wide range of people topics. In 2019, Beranek led external and internal communications for Siemens' twelve highly diverse Portfolio Companies. In 2020, Beranek led communications for the areas under Eickholt's responsibility at Siemens Energy.