Published: 21 July 2020

21 July 2020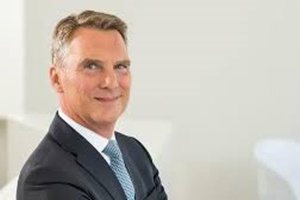 Schaeffler has announced that the Supervisory Board of Schaeffler AG appointed Dr. Klaus Patzak (55) as a member of the Board of Managing Directors of Schaeffler AG, effective from August 1, 2020. Dr. Patzak will assume the position of CFO, which includes responsibility for the Finance and IT functions, as the successor to Dietmar Heinrich (56), who will leave Schaeffler AG as agreed on July 31, 2020 in order to pursue new challenges in his career.
Dr. Patzak began his career in 1993 in the Finance department of Siemens AG, where he was most recently a managing partner responsible for selected portfolio companies (POC), managing director of Siemens Gas & Power Management GmbH, and chief financial officer (CFO) of the new Siemens Gas and Power business unit. Prior to this, he was a member of the executive board and CFO of Bilfinger SE from 2016 to 2018. He occupied the same position at Osram Licht AG from 2011 to 2016. From 2002 to 2011, he held a range of managerial positions in the Corporate Finance segment of Siemens AG, where he was responsible for the Financial Audit, Accounting, and Reporting departments as well as the central Reporting & Controlling department. From 2000 to 2002, he held the position of Commercial Director of the Wireline Communications business unit at Infineon AG. Prior to this, he was responsible for several management functions in the central Finance department of Siemens AG and spent two years working for Siemens subsidiaries in the USA. Dr. Patzak holds a doctorate in business administration and is both a graduate in business studies and an industrial management assistant.