Published: 01 June 2022

01 June 2022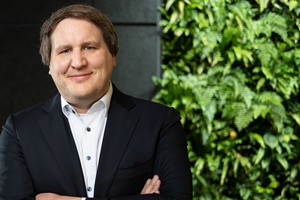 Dr. Tim Fischer has been appointed as the new Director for Ramboll's global wind division. As part of Ramboll Energy's executive leadership team, Tim will be responsible for all activities in offshore and onshore wind globally and will steer the ongoing market expansion.
Tim Fischer joined Ramboll in 2011. After establishing Ramboll's wind and energy services in the German market, he took over the global offshore wind business in 2019. He expanded the scope of the business to a full-range consultancy, including project development & advisory, floating wind, wind & site and asset management services. Today, Ramboll employs over 500 dedicated wind energy experts across 25 offices in 15 countries globally. Tim Fischer takes over from Klaus Jacob Jensen who in joint management with Tim Fischer has lead Ramboll's Wind business since 2011. Klaus Jacob Jensen will stay and support in a transition period and he will leave Ramboll in January 2023.
Related Articles
Ramboll will as leader of a consortium with US based companies design the foundations for the Cape Wind Offshore Wind Farm. With its 130 offshore wind turbines, each with a 3.6MW capacity, Cape Wind ...Windtech International - Windtech International is the worldwide information magazine for the wind energy industry. It provides the ideal forum for the promotion and explanation of new products, techniques and applications. This trusted and well-respected source of information is read regularly by an increasing readership