Published: 05 December 2018

05 December 2018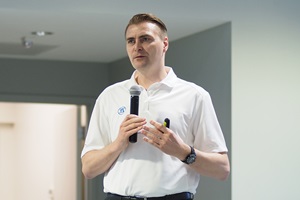 After more than 8 years, Jan Willem Ruinemans has decided to leave ZF in March 2019. Jan Willem Ruinemans joined the company in 2010 and became CEO of ZF Wind Power Technology in January 2013. During this time, he led the acquisition and integration of Hansen Transmissions and Bosch Wind Gearboxes into ZF Wind Power Technology.
Mitja Schulz is nominated as new Head at ZF Wind Power Technology. He will assume his new position as of 1 March 2019, allowing a smooth transition together with Jan Willem Ruinemans. Mitja Schulz joined ZF in 2009. During his years at ZF, he has taken up roles in in purchasing and supplier management, and is currently Head of Business Unit Commercial Vehicle Steering Systems located in Lafayette, IN, USA. Prior to joining ZF, Mitja Schulz worked in multiple roles at Robert Bosch GmbH in Stuttgart and Porsche AG in their R&D centre in Weissach, Germany.