Published: 21 June 2023

21 June 2023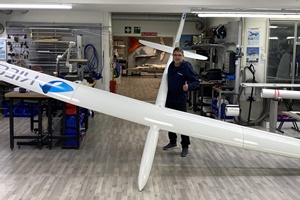 Kitemill is continuing its expansion in the Airborne Wind Energy (AWE) sector after acquiring Exact Aircraft. It marks the third business acquisition after Kitemill secured all assets and IP from Scottish Kite Power System in 2020, before merging with Dutch operation eKite the following year.
Exact Aircraft will continue to operate as a subsidiary of Kitemill with all employment transferred to Kitemill, strengthening the collaboration between the two units. The acquisition includes Exact Aircraft's business unit, supplier contracts, tools, equipment and intellectual property rights. Already incorporated within Kitemill, Exact Aircraft extends its expertise to the supply and assembly of Kitemill's KM1 kites.