Published: 12 September 2022

12 September 2022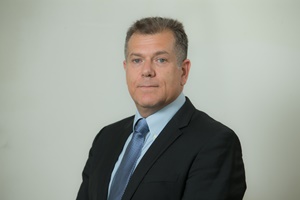 Kenlov Renewable Energy (Kenlov) has appointed Yossi Gvura to the position of CEO. Before joining Kenlov, Gvura occupied Deputy CEO and CFO roles over a 15-year period at Delek Drilling.
Gvura replaces Olivier Konig, who transitions into a new position as Executive Chairman. In this role, Konig will continue to oversee Kenlov's business development efforts. Headquartered in Tel Aviv, Kenlov Renewable Energy is an Independent Power Producer (IPP) focused on developing onshore wind, solar and storage projects, in Europe and the USA.
Related Articles
Second Wind has announced that it is partnering with Clean Electric Israel to offer wind measurement equipment in Israel and the CIS countries. Clean Electric Israel will offer Second Wind's Nomad 2 ...Windtech International - Windtech International is the worldwide information magazine for the wind energy industry. It provides the ideal forum for the promotion and explanation of new products, techniques and applications. This trusted and well-respected source of information is read regularly by an increasing readership

3TIER has announced that its partnership with Clean Electric is expanding to include Russia and Ukraine.

3TIER has announced that it has secured partnerships with TNA in Turkey and Clean Electric in Israel.

Noesis Solutions has announced the further extension of its international distribution network through the appointment of new resellers operating from Russia, Israel and Poland. OCTAVA+ Company (wit ...Windtech International - Windtech International is the worldwide information magazine for the wind energy industry. It provides the ideal forum for the promotion and explanation of new products, techniques and applications. This trusted and well-respected source of information is read regularly by an increasing readership

Wind Energy Services Company (WES) announced that two new teammates have joined the company. Israel Barajas has been appointed HSE Manager with primary responsibility for programs and practices to m ...Windtech International - Windtech International is the worldwide information magazine for the wind energy industry. It provides the ideal forum for the promotion and explanation of new products, techniques and applications. This trusted and well-respected source of information is read regularly by an increasing readership

ABB has announced that it has made a strategic investment in Pentalum Technologies.

Ampal-American Israel Corporation has announced that Merhav Ampal Energy Ltd., a wholly owned subsidiary of Ampal, has signed a joint venture agreement with Clal Electronics Industries Ltd., an Israe ...Windtech International - Windtech International is the worldwide information magazine for the wind energy industry. It provides the ideal forum for the promotion and explanation of new products, techniques and applications. This trusted and well-respected source of information is read regularly by an increasing readership