Published: 21 January 2016

21 January 2016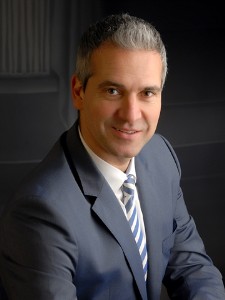 The Ingeteam Board of Directors has appointed Adolfo Rebollo as Ingeteam's new CEO, to replace Javier Ojeda, who has resigned from his position as CEO of the Company.
Adolfo Rebollo, aged 44, has a degree in Electrical Industrial Engineering from the Bilbao School of Industrial Engineers. He started his career in Ingeteam in 1996 and was currently holding the position of Managing Director of Ingeteam Power Technology S.A.
Related Articles
The European Investment Bank (EIB) has granted Ingeteam a loan of € 55 million to support its research, development and innovation activities in the area of ren

Ingeteam will be showcasing its electrical equipment for wind turbines up to 10 MW at EWEA 2014 in Barcelona.   The display will include a power converter with key components such as a Power Stack, a ...Windtech International - Windtech International is the worldwide information magazine for the wind energy industry. It provides the ideal forum for the promotion and explanation of new products, techniques and applications. This trusted and well-respected source of information is read regularly by an increasing readership