Published: 27 September 2017

27 September 2017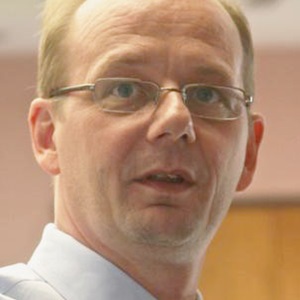 Hover Energy has announced that Dr. Carsten Westergaard will serve as Chief Operating Officer for the company. Dr. Westergaard brings more than 25 years of experience in wind energy to Hover.
He began his career as an aerodynamics blade designer with LM Wind Power. Later, he served as the Director of Global Technology for Vestas Wind Systems in Denmark and the USA. Most recently, Dr. Westergaard served as Professor of Practice at the National Wind Institute at Texas Tech University. He is also the founder of Westergaard Solutions, a company that assists nascent renewable energy companies, national laboratories, and suppliers with their business and technological advances.
Related Articles
A pan-European consortium led by the French wind company ASAH LM has been set up to develop the Spinfloat, a 6MW floating Vertical Axis Wind Turbine (VAWT) with pitched blades, mounted on GustoMSC's s ...Windtech International - Windtech International is the worldwide information magazine for the wind energy industry. It provides the ideal forum for the promotion and explanation of new products, techniques and applications. This trusted and well-respected source of information is read regularly by an increasing readership

Ten partners from six European countries gathered in Paris in June to kick-off a research project on offshore wind energy, featuring a world premiere: The INFLOW (INdustrialization setup of a FLoating ...Windtech International - Windtech International is the worldwide information magazine for the wind energy industry. It provides the ideal forum for the promotion and explanation of new products, techniques and applications. This trusted and well-respected source of information is read regularly by an increasing readership

Sandia National Laboratories' wind energy researchers are re-evaluating vertical axis wind turbines (VAWTs) to help solve some of the problems of generating energy from offshore breezes. VAWTs offer ...Windtech International - Windtech International is the worldwide information magazine for the wind energy industry. It provides the ideal forum for the promotion and explanation of new products, techniques and applications. This trusted and well-respected source of information is read regularly by an increasing readership

Sauer Energy, a developer of home and enterprise scale vertical axis wind turbine (VAWT) systems, announces that VEC Technology, LLC, has been chosen to jointly manufacture its WindCharger model for t ...Windtech International - Windtech International is the worldwide information magazine for the wind energy industry. It provides the ideal forum for the promotion and explanation of new products, techniques and applications. This trusted and well-respected source of information is read regularly by an increasing readership

Sauer Energy, Inc. (SEI), a developer of home and enterprise scale vertical axis wind turbine (VAWT) systems, has announced that it has scheduled the Sauer wind turbine for formal wind tunnel testing ...Windtech International - Windtech International is the worldwide information magazine for the wind energy industry. It provides the ideal forum for the promotion and explanation of new products, techniques and applications. This trusted and well-respected source of information is read regularly by an increasing readership

Sauer Energy, Inc., a developer and producer of home and enterprise scale vertical axis wind turbine (VAWT) systems, has announced that the United States Patent and Trademark Office (USPTO) has issued ...Windtech International - Windtech International is the worldwide information magazine for the wind energy industry. It provides the ideal forum for the promotion and explanation of new products, techniques and applications. This trusted and well-respected source of information is read regularly by an increasing readership

This article takes a brief look at the technical reasons why VAWT deserves closer scrutiny.

American Security Resources Corporation (ARSC) has announced that it has executed Letters of Intent to acquire majority control of Mag-Wind Company LLC. Mag-Wind?holds exclusive world wide rights t ...Windtech International - Windtech International is the worldwide information magazine for the wind energy industry. It provides the ideal forum for the promotion and explanation of new products, techniques and applications. This trusted and well-respected source of information is read regularly by an increasing readership