Published: 25 April 2019

25 April 2019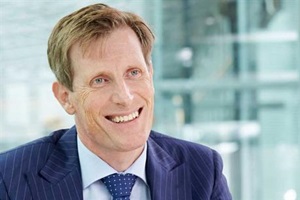 Samuel Leupold, former CEO of Ørsted Wind Power, joins Green Investment Group (GIG) as chairman of wind energy. Mr Leupold will support the development and implementation of GIG's global strategy for onshore and offshore wind.
Mr Leupold brings to the role over 20 years of experience in the energy sector. In his most recent position as CEO of Ørsted Wind Power, he led the organisation to its position as a global developer and owner of offshore wind assets. In offshore wind, GIG has invested in 14 projects totalling over 4.5GW of capacity. In onshore wind, GIG has played a sponsor role on more than 1GW of PPA and hedge backed projects across Europe and North America in the last two years.