Published: 25 March 2022

25 March 2022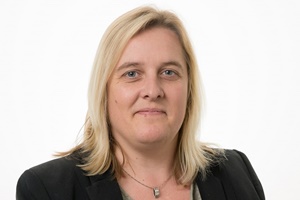 GE Renewables Global Executive Leader for Onshore Wind, Lisa Mallon, has been elected Chair of GWO. Lisa will serve for two years and will be supported by Vice Chairs Jill Lees, Director of HSE and Sustainability, RWE Renewables and John Barrie, Global Head of Training, Vestas.
Lisa has been Vice Chair of GWO's Executive Committee since 2020 and she takes over from Paul Robbins, Corporate Head of Health and Safety at Vestas who steps down following completion of his two-year term. Lisa began her renewable energy career with Scottish Power (Iberdrola) in 1999 as business leader for safety, before joining GE in 2009 where she has led teams of safety professionals supporting manufacturing, project and service activities across global customer locations. In 2021, she became EHS Executive Leader, Onshore Wind with GE Renewable Energy.