Published: 30 September 2016

30 September 2016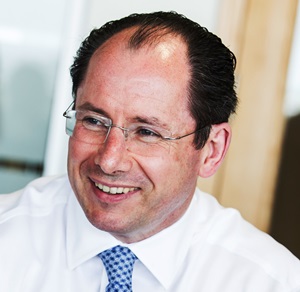 Gaelectric has announced the appointment of Barry Gavin as Chief Executive Officer with effect from 1st October. Barry is currently Gaelectric's Chief Operating Officer and prior to this, its Chief Financial Officer.
He takes over as Group CEO from Brendan McGrath. Barry Gavin is a founding shareholder of Gaelectric and has held senior executive positions as Chief Financial Officer and Chief Operating Officer. Prior to his work with Gaelectric, Barry held a number of senior positions in commercial and financial functions in a number of industries. He is a Chartered Management Accountant.
Related Articles
Gaelectric Holdings plc is pleased to announce the appointment of Mr. Shane Doherty as Group Chief Financial Officer and member of its Senior Leadership Team, e

Gaelectric, announces that it has raised an additional € 28 million in debt financing from Proventus Capital Partners II AB (Proventus).

Gaelectric has announced the appointment of Ciaran O'Brien to the board of Gaelectric Holdings plc as a non-Executive Director.    Mr. O'Brien is a well known figure in the renewable energy business i ...Windtech International - Windtech International is the worldwide information magazine for the wind energy industry. It provides the ideal forum for the promotion and explanation of new products, techniques and applications. This trusted and well-respected source of information is read regularly by an increasing readership

Gaelectric has raised US$ 84 million in funding for its portfolio of onshore wind energy projects on the island of Ireland. The portfolio comprises 164MW of generation capacity across 13 projects wh ...Windtech International - Windtech International is the worldwide information magazine for the wind energy industry. It provides the ideal forum for the promotion and explanation of new products, techniques and applications. This trusted and well-respected source of information is read regularly by an increasing readership

Gaelectric, and XEMC VWEC have signed contracts to co-develop three Irish wind farms, and have agreed to examine the co-development of Gaelectric's pipeline of wind energy projects in Ireland.  This ...Windtech International - Windtech International is the worldwide information magazine for the wind energy industry. It provides the ideal forum for the promotion and explanation of new products, techniques and applications. This trusted and well-respected source of information is read regularly by an increasing readership