Published: 31 May 2022

31 May 2022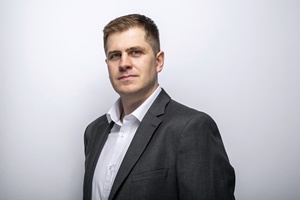 EnerMech has strengthened its senior leadership team with the promotion of Kenny Anderson to the newly created role of strategy director.
In pursuit of driving the company's growth priorities across its core markets, which include semiconductors, infrastructure, renewable and low carbon industries, Mr Anderson will be accountable for implementing strategies across the group with a focus on workforce capability development and increasing end market activities. Based in Aberdeen, Mr Anderson started his career in corporate finance working for Simmons & Company International. On joining EnerMech in 2014, he spent three years working in contractual and commercial roles before moving into a corporate position where he was part of the transaction team involved in securing investment from parent company, Carlyle Group. He then progressed to a strategic development managerial role with oversight of group-level reporting and business analytics.