Published: 24 April 2015

24 April 2015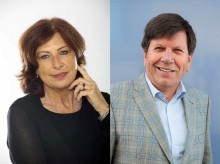 As of 1 May, Thijs Aarten is appointed as interim Managing Director Ecofys. Thijs Aarten has over 33 years of experience in the energy sector. He has worked for Shell, Vopak and was CEO of KEMA.
He is currently Director of EnShared Development, a start-up that focuses on the transition towards a more decentralized energy system. He continues to execute this function in addition to his appointment at Ecofys. Ms Manon Janssen, currently CEO and Managing Director Ecofys Group, has tendered her resignation as CEO of the Ecofys Group. After being CEO and Managing Director with Ecofys for five years, Manon Janssen decided to take up a new challenge.