Published: 12 December 2016

12 December 2016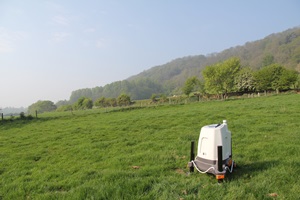 Dulas has announced the launch of a wind farm met mast data verification and testing service, utilising the wind lidar ZephIR 300. The service will ensure that meteorological (met) masts are correctly calibrated and that their data is verified throughout the lifetime of the wind farm development.
Over time, neglected masts can have the potential to lose data accuracy, thereby providing owners and secondary investors with incorrect data, which ultimately affects project returns, the investment grade of the development and client reporting. The new service provided by Dulas will see the deployment on site of a remote sensing lidar, ZephIR , which is able to detect many of the causes of inaccuracy in the met mast, and also provide an onsite validation of any wind shear model being used for wind speeds above the mast height.
Related Articles
The University of Malta has successfully brought wind lidar technology to the country, with funding from an EU Project. The wind lidar, ZephIR 300, will be util

Second Wind has announced an expanded relationship with Dulas, designed to offer the UK's wind industry a full range of wind measurement technologies and turnkey field services. Dulas will sell, ren ...Windtech International - Windtech International is the worldwide information magazine for the wind energy industry. It provides the ideal forum for the promotion and explanation of new products, techniques and applications. This trusted and well-respected source of information is read regularly by an increasing readership