Published: 18 August 2022

18 August 2022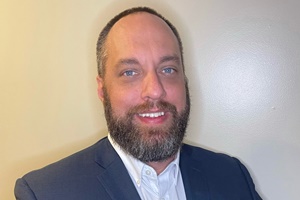 Joel Cox, previously managing director, sales, global sales director (Americas), Dellner Bubenzer USA, will manage activities related to all worldwide wind products, including hydraulic units, accumulators, cylinders, brakes, and other equipment.
He will oversee a team of regional sales directors—locations include Germany, Denmark, India, and China—and report directly to Jan-Willem Schoneveld, CCO, at Dellner Bubenzer Group.
Dellner Bubenzer USA recently named Richard Burgos head of sales—wind (Americas). Burgos is bilingual and oversees sales of the complete wind portfolio from the Dellner Bubenzer and Dellner Hydratech catalogs. He brings 25 years of experience, having spent the last decade with a primary focus on business development in Latin markets for a wind turbine manufacturer. Burgos is part of a wider global team of sales and technical professionals.