Published: 08 November 2016

08 November 2016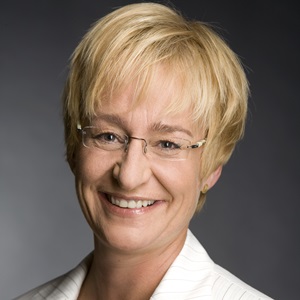 Dagmar Rehm is appointed new member of the managing board and is becoming new Chief Financial Officer (CFO) of juwi on 1 January 2017. The 53-year-old economist will be succeeding Marcus Jentsch.
Dagmar Rehm previously worked for Bilfinger as finance director where she has been responsible for "Engineering, Automation & Control" since 2014. Prior to this, Dagmar Rehm held various management positions within the commercial department of the Bilfinger Group. Before she joined Bilfinger she was in responsible positions within the controlling department at Thomas Cook, Deutsche Bahn, and AEG. She completed her studies of economic sciences at the universities of Mannheim and Würzburg.
Related Articles
Vestas and juwi have signed a framework agreement for 75 units of Vestas' 3 MW platform, with an order for 21 MW now firm and unconditional.   The new frame agreement and order follows the completion ...Windtech International - Windtech International is the worldwide information magazine for the wind energy industry. It provides the ideal forum for the promotion and explanation of new products, techniques and applications. This trusted and well-respected source of information is read regularly by an increasing readership

GE has announced orders in several European countries for 212,6MW. GE has announced 110MW of orders in Germany.   It will supply a total of 44 GE 2.5-120 wind turbines for eight new German wind farms. ...Windtech International - Windtech International is the worldwide information magazine for the wind energy industry. It provides the ideal forum for the promotion and explanation of new products, techniques and applications. This trusted and well-respected source of information is read regularly by an increasing readership

juwi and Qi Power have announced that juwi AG has acquired a controlling stake in Brisbane based Qi Power Limited.   The combined entity will greatly improve its ability to provide Engineering, Procur ...Windtech International - Windtech International is the worldwide information magazine for the wind energy industry. It provides the ideal forum for the promotion and explanation of new products, techniques and applications. This trusted and well-respected source of information is read regularly by an increasing readership

German-Dutch joint venture Advanced Tower System (ATS) adopted a new company structure. While ATS B.V. enhances engineering services as well as the license business outside of Europe, ATS Construction ...Windtech International - Windtech International is the worldwide information magazine for the wind energy industry. It provides the ideal forum for the promotion and explanation of new products, techniques and applications. This trusted and well-respected source of information is read regularly by an increasing readership

juwi has implemented an off-grid project in Egypt. A combination of wind and solar power generates enough clean electricity for driving several water pumps and a desalination plant. A battery storag ...Windtech International - Windtech International is the worldwide information magazine for the wind energy industry. It provides the ideal forum for the promotion and explanation of new products, techniques and applications. This trusted and well-respected source of information is read regularly by an increasing readership

juwi expands its business on the South American continent. In Nicaragua, in the city of Rivas on the western shore of the Lake Nicaragua, the company was selected by Alba de Nicaragua S.A. (ALBANISA), ...Windtech International - Windtech International is the worldwide information magazine for the wind energy industry. It provides the ideal forum for the promotion and explanation of new products, techniques and applications. This trusted and well-respected source of information is read regularly by an increasing readership

REpower Systems AG and the juwi Group have signed a framework agreement for the delivery, installation and maintenance of up to 240 wind turbines. The contract is set to run until 2013. The agreemen ...Windtech International - Windtech International is the worldwide information magazine for the wind energy industry. It provides the ideal forum for the promotion and explanation of new products, techniques and applications. This trusted and well-respected source of information is read regularly by an increasing readership

juwi hast just opened offices in South Africa and Chile. All activities in South Africa will be coordinated from the office in Stellenbosch, located approximately 50 kilometres from Cape Town. At th ...Windtech International - Windtech International is the worldwide information magazine for the wind energy industry. It provides the ideal forum for the promotion and explanation of new products, techniques and applications. This trusted and well-respected source of information is read regularly by an increasing readership

With construction completed in just five months, the renewable energy project development company opened its new office complex in Wörrstadt, Germany. This gives juwi the space to create another 100 j ...Windtech International - Windtech International is the worldwide information magazine for the wind energy industry. It provides the ideal forum for the promotion and explanation of new products, techniques and applications. This trusted and well-respected source of information is read regularly by an increasing readership

BKW FMB Energy Ltd (BKW) and the juwi Group have entered into a strategic partnership and founded a joint venture, BKWind. The aim of the partnership is to plan, build and operate several wind farms ...Windtech International - Windtech International is the worldwide information magazine for the wind energy industry. It provides the ideal forum for the promotion and explanation of new products, techniques and applications. This trusted and well-respected source of information is read regularly by an increasing readership

The juwi group finished the year with record-high sales and number of employees. According to initial estimates, annual sales in its three divisions -wind, solar and bioenergy - amounted to some € ...Windtech International - Windtech International is the worldwide information magazine for the wind energy industry. It provides the ideal forum for the promotion and explanation of new products, techniques and applications. This trusted and well-respected source of information is read regularly by an increasing readership