Published: 12 September 2016

12 September 2016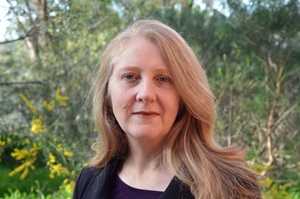 DP Energy has appointed Catherine Way business development manager, DP Energy Australia. Catherine has played a formative role in the development of the renewable energy industry in South Australia within industry, government and the not for profit sectors.
She worked within the mining sector for BHP Billiton in a project development role with responsibility for energy and greenhouse gas management for the Olympic Dam Expansion project. Prior to joining DP Energy in September 2016, she championed the renewable energy industry on behalf of the South Australian Government through RenewablesSA. Her work with industry, policy development and legislative reform has supported an uptake of nearly 50 per cent of electricity from renewable sources in the state. DP Energy received Development Approval from the South Australian Government for the hybrid (wind and PV solar) Port Augusta Renewable Energy Park in early August. Once fully commissioned it will generate approximately 1,000 gigawatt hours (GWh) of clean renewable energy directly into the national electricity grid per year.