Published: 01 May 2019

01 May 2019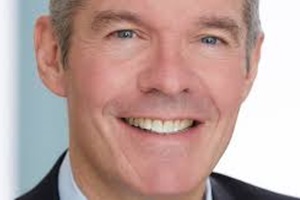 Boralex has announce that Nicolas Wolff has assumed his duties as Vice-President and General Manager of Boralex Europe. He replaces Patrick Decostre who was appointed Vice-President and Chief Operating Officer and will be based in Montreal effective July 2019.
First joining wind turbine manufacturer Vestas in 2007, in 2016 Nicolas Wolff became Vice President and General Manager of Vestas Western Mediterranean, in charge of France, Spain, Portugal, Maghreb and West Africa. He previously held the position of Commercial Director, Europe, responsible for biometric solutions, at IDEMIA (Advent International), in addition to spending four years as Managing Director of SAGEM Australia (Sydney). He gained international experience working with the Arjowiggins group as well as with the Thales group in Caracas.
Between 2009 and 2013, he served as chair of the association France Énergie Éolienne (FEE), and he is currently on the board of directors for FEE and chairs its Industry committee. Nicolas Wolff graduated from the ISC Paris Business School in addition to completing the IMD Executive Program in Lausanne.
Related Articles
Boralex , Gaz Métro and Valener have confirmed the commercial commissioning of an additional 141MW to the Seigneurie de Beaupré Wind Farms project, thus finalising the first phase of the project, tota ...Windtech International - Windtech International is the worldwide information magazine for the wind energy industry. It provides the ideal forum for the promotion and explanation of new products, techniques and applications. This trusted and well-respected source of information is read regularly by an increasing readership