Published: 03 June 2022

03 June 2022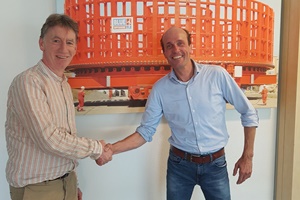 Blue Offshore Group (Netherlands) welcomes new Managing Director Henk van den IJssel. Henk will succeed Evert-Jan van Wijk as per the first of June 2022. Evert-Jan van Wijk who has founded Blue Offshore, has been MD for over 12 years.
Following Henk van den IJssel's appointment, Evert-Jan van Wijk will continue to support the company in a successful transition to new leadership. Henk van den IJssel joins Blue Offshore following an international career in offshore contracting with Allseas, Acergy/Subsea 7, Cecon, DeepOcean and Oceanteam. Over the last decade, Henk van den IJssel has been involved in the energy transition, originating from an O&G EPCI industry moving into renewable markets.