Published: 23 December 2021

23 December 2021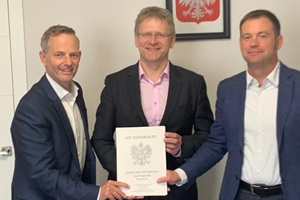 Blix Consultancy from the Netherlands and Horizons from Poland have signed a joint venture agreement to start H-Blix. H-Blix makes use of the more than 40 offshore wind energy employees from Blix Consultancy and Horizons.
H-Blix will offer support for offshore wind projects in Poland during all phases of their execution. The company will also focus on offshore wind farm innovations, hydrogen, and energy storage as a foundation for energy supply stability.