Published: 02 August 2021

02 August 2021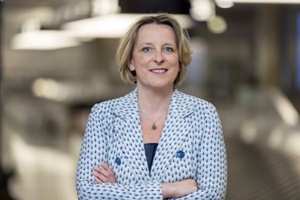 The Supervisory Board of TenneT Holding has appointed Arina Freitag as chief financial officer (CFO) of TenneT. Freitag's appointment takes effect on 1 January 2022. She will succeed Otto Jager, who has been TenneT CFO since 2013 and in early 2021 announced his decision to leave the company.
Arina Freitag (age 50) has more than 20 years of experience in the finance sector and in executive and non-executive board roles in German infrastructure companies where regulatory topics and a political environment play an important role. Freitag has been Managing Director of Airport Stuttgart GmbH since 2017. She began her career as an economist at the Bank of Tokyo-Mitsubishi in 1998. In 2001, she moved to Fraport AG as Head of Financial Communications and subsequently held various management positions with a focus on finance, operations and regulation. From 2011, she was responsible for Fraport AG as Senior Vice President Commercial Affairs - Aviation. In 2015, she moved to Deutsche Bahn, where she was responsible for marketing and sales at DB Netz AG. Otto Jager will continue as CFO until Arina Freitag takes over the role on 1 January 2022.