Published: 14 December 2018

14 December 2018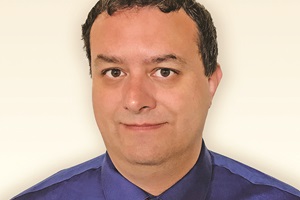 ArcVera Renewables (ArcVera) has announced the appointment of Gordon Randall as Director of Project Analysis. At ArcVera Renewables, Randall provides senior level oversight on client deliverables, with emphasis on developing and reviewing analysis methods, and participates in due diligence, energy assessment and engineering reviews.
Previously, Randall managed the wind resource assessment team at Enel Green Power N.A., conducting analysis on internal projects as input to the firm's investment decisions as well as due diligence and verification of third-party wind resources and energy assessments for potential M&A. At Enel, he also worked with turbine technologies, spanning layout optimisation; suitability analysis; and production performance improvement, in addition to assessment of repowering aging wind farms. From 2000-2013, Randall worked at Det Norske Veritas, performing energy assessments, technical due diligence, research, and consulting services.