Published: 07 October 2021

07 October 2021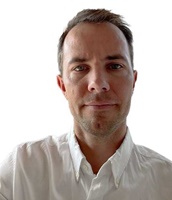 AqualisBraemar LOC Group (ABL Group) has hired Richard Abrams to launch and build a team to service the onshore renewables market, specifically onshore wind, solar PV and battery storage.
Richard Abrams joins ABL Group as director of onshore renewables from a role as technical director of renewables and head of energy storage at global consultancy group RINA. He has previously held roles as director of Northern Europe and director of wind at OST Energy, and wind & wave lead at Vattenfall's East Anglia Offshore Wind. He started his renewables career as wind analyst at Garrad Hassan (later DNV) in 2005.