Articles
Published: 23 October 2020

23 October 2020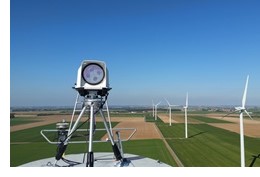 Today's growing turbine sizes, offshore development, and other factors make Power Performance Testing (PPT) more critical than ever. But what are the new best practices, and where is lidar technology heading?
Read this eBook and see why nacelle-mounted lidar is the ideal technology for modern PPT.
You'll also see why Leosphere's WindCube Nacelle is already included in several Turbine Supply Agreements and is being successfully deployed for PPT. With an unrivaled measurement range from 50 to 700m, it is now complemented by WindCube Nacelle — Analytics software, which simplifies IEC-compliant PPT, analysis and reporting.