Articles
Published: 30 September 2020

30 September 2020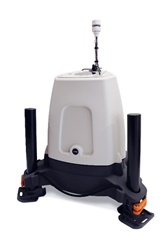 Did you know that onshore wind Lidars were available for rent from the team at ZX Measurement Services?
Lidar rental can be a great way to kick start your wind measurement campaign:
Short-term campaigns before you begin dedicated Lidar or met mast installations
Temporary measurements during mast maintenance or power outages on site
Shear / veer verification of existing met masts
Turbine micro-siting alongside fixed Lidar measurements
Ground-based power performance tests
Noise monitoring campaigns for the wind component
With current COVID-19 restrictions in place you may think that site operations are not possible, however our experienced field services team will travel where safe and permitted to do so and ZX Lidars is supported by a global network of more than 30 Trusted Service Providers that we can coordinate with on your behalf to deliver turnkey wind measurement solutions in country.
Let us quote a campaign for you today to see if rental is an option worth thinking about. Email
This email address is being protected from spambots. You need JavaScript enabled to view it.
to find out more.