Articles
Published: 25 September 2020

25 September 2020
The wind industry has matured, and so has its technology. Today, innovators around the globe are embracing wind lidar with fantastic results.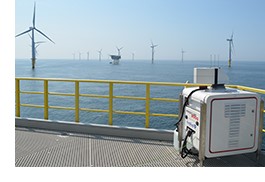 From development and operations to wind resource assessment and power performance testing, lidar improves results. It augments and replaces traditional measurement technologies, enabling companies to act more decisively, achieve previously impossible levels of certainty and improve profitability.
This eBook explains:
The business case for lidar
How lidar relates to met masts and fills critical measurement gaps
How lidar impacts project success, funding, and the bottom line
At a summary level, how Leosphere's suite of WindCube lidars satisfy virtually any project requirement – at any stage, both onshore and offshore.
Learn how to add certainty, bankability, and profitability to your wind energy projects.
Leosphere, a Vaisala company
, is here to help — just like we have for decades and 1,800+ deployments.