Published: 01 February 2021

01 February 2021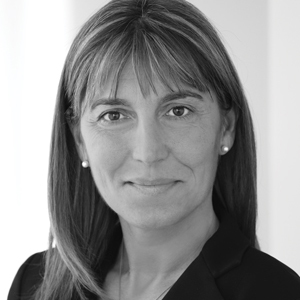 The pandemic has made evident that electricity demand can overall decrease while some sudden peak loads (e.g. high demand in hospitals) need to be covered. Further, a geographically dispersed peak demand might increase with the deployment of e-mobility, energy coupling, and so on. Projects will be more complex. Development tasks require high expertise, quality and standards.
By Rosa M. Tarragó, Strategy and Infrastructure Equity Specialist, Germany
By 2030, spending on wind and solar energy could total up to € 1 trillion, according to the German newspaper Handelsblatt (7 January 2021). With the pandemic, investors looking for low volatility, poor correlation to capital markets and a sector with political support have found a safe haven in renewable energy investments.
Investment, either debt or equity, is motivating more project development activities, especially in a post-COVID era where interest rates are expected to remain low. A low levelised cost of electricity keeps wind and solar projects financially attractive, also with a decline in power prices. However, for the sector to retain its good quality standards, prices should not squeeze margins.
High Quality Standards are Key in Project Development
Development is a comprehensive activity, where complexity depends on the technology, country, project site and partners involved. Complexity and costs increase along with progress on a ready-to-build status. Financial liabilities (e.g. grid connection bonds) are high, and to reach ready-to-build can last 2 to more than 10 years.
Years can pass to solve the multitude of unforeseen situations a project developer can be confronted with. Electrification, power demand and grid flexibility are key technical aspects. Energy resource estimates, network availability and plant layout remain the factors that mark the quality of an asset.
An asset needs to pass compliance checks and fulfil the Equator Principles as well as the sustainable International Finance Corporation's Performance Standards before a lender starts due diligence. Since new remuneration structures are evolving, offtaker creditworthiness is crucial in the power purchase agreement (PPA) era. And, although wind and solar technologies have reached grid parity, proper national policies still need to accompany the development of projects.
Projects build on numerous permits. Some of them (e.g. grid connection) need to be drafted for the first time as they are not standard. With granted permits, project agreements (PPAs, EPC and O&M agreements, and implementation agreements in emerging markets) are to be finalised with a view to minimise risks. Risks are covered in an insurance package but not sufficiently to close non-recourse finance. Finance requires experienced lenders, capable of separating the wheat from the chaff and having a credit process adapted to the new normal (PPAs).
Dos and Don'ts
Like everything in this world, there are certain written (and unwritten) rules when it comes to successful project development. From best practices and guidelines to rules of thumb, project developers, owners and investors are not short of advice or ideas when it comes to their day-to-day duties of bringing projects from the drawing board to financial close.
So what are the basic dos and don'ts of project development? What practices should a project developer embrace and what ones should they avoid in the course of their duties?
A full 40-page chapter provides details on some of the dos and don'ts, contractual clauses and practices in order to successfully develop a bankable renewable energy project. This chapter has been published in Green Banking: Realizing Renewable Energy Projects, edited by Jörg Böttcher.