Published: 05 December 2022

05 December 2022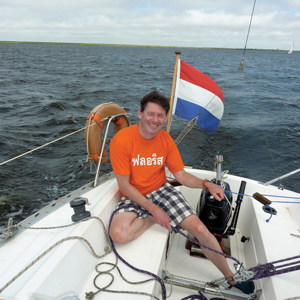 An imbalanced market
Lately, wind turbine manufacturers listed on stock exchange markets have announced their most recent financial results. Without exception, they are all facing challenging times. This is mainly caused by the current market environment, with higher costs and issues with supply chain reliability.
For example, in the third quarter of 2022, the business environment, with supply chain instability and cost inflation, did not improve for Vestas. Additionally, delays on project deliveries led to higher costs related to executing customer commitments. Consequently, Vestas has adjusted its full-year guidance. Revenue is now expected to range between € 14.5 and 15.5 billion (previously € 14.5–16.0 billion). The EBIT margin before special items has been adjusted to approximately 5% (previously 5 to 0%).

The Nordex Group has also tightened its guidance for the 2022 financial year. The Nordex Group's operating margin (EBITDA margin) is now expected to be at the lower end of the guidance range, at around −4%.

Siemens Gamesa launched its Mistral strategy programme in August 2022, aiming to mitigate ongoing headwinds and to stabilise the business for profitable growth in the long term. The company's performance during the fiscal year reflects market imbalances caused by persisting supply chain disruptions, heightened by geopolitical tensions and additional waves of COVID-19, as well as upward pressure on the price of inputs and shipping. There have also been internal challenges. Revenue from October 2021 to September 2022 amounted to € 9,814 million (−4% year-over-year). EBIT pre-purchase price allocation and before integration and restructuring costs amounted to −€ 581 million, with an EBIT margin of −5.9%. Following a challenging year, Siemens Gamesa begins fiscal year 2023 in an equally complex environment.

Another large OEM, GE Renewable Energy (which will become part of GE Vernova), expects losses of approximately $ 2 billion for the full year 2022.
On the other hand, utility companies with large portfolios of (offshore) wind assets are performing very well.
Ørsted has increased its EBITDA guidance to DKK 21–23 billion for the year, DKK 1 billion extra. Iberdrola has just announced it will invest € 47 billion in the energy transition in 2023–2025 and expects to reach an EBITDA of € 16.5–17 billion by 2025 (8–9% compound annual growth rate (CAGR)), with net profit increasing to € 5.2–5.4 billion (8–10% CAGR). Also, RWE has released positive figures. Adjusted EBITDA at group level amounted to € 4,127 million at the end of the first three quarters of 2022, substantially higher than in the previous year's period (Q1–Q3 2021: € 2,397 million). Adjusted EBIT also improved to € 2,965 million (Q1–Q3 2021: € 1,339 million). Adjusted net income increased to € 2,118 million (Q1–Q3 2021: € 1,025 million).
If you ask me, the balance is not right at the moment. The discrepancy between the financial results of the two is way off and not healthy for a sustainable market. Utilities are making a lot of money due to the current market situation, which is mainly caused by rising energy costs. On the other hand, they are putting a lot of price pressure on OEMs in the race to lower the levelised cost of electricity (LCOE). OEMs need to become profitable again to be able to continue developing new products needed for the energy transition.
A simple solution to this situation does not exist, but the utilities need the OEMs, and the OEMs need the utilities. Perhaps there should be less emphasis on the LCOE race to the bottom? Governments should play a part in this as well, for instance by speeding up permitting so the market becomes (more) predictable, leading to a stable and sustainable supply chain. Government tenders should be less focused on price and include more qualitative criteria too.
Hoping that the current (market) situation improves soon, I wish you all a happy holiday season and look forward to a strong and healthy industry in 2023 and onward.
Enjoy reading,
Floris Siteur
Publisher