Published: 10 May 2023

10 May 2023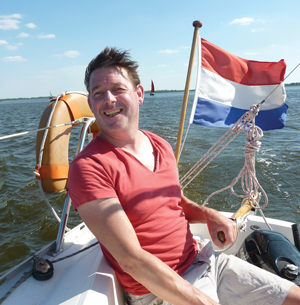 Copenhagen was the centre of the wind industry once again
The WindEurope Annual Event 2023 was organised in Copenhagen from 25 to 27 April. It was the biggest WindEurope event so far. More than 15,000 participants and more than 500 exhibitors participated in the event. Walking around the venue, you could feel the positive buzz, and all the people I spoke to (which were a lot!) were positive about the event.
Traditionally, at events like this, a lot of contracts and agreements are announced, of which I will mention a few.
Fred. Olsen Windcarrier
announced
that it has secured a firm and unconditional contract with RWE for a vessel for the installation of 72 offshore wind turbine generators at the Thor offshore wind farm in the Danish North Sea.
Fugro
announced
that it has been awarded a contract to perform an offshore geotechnical site investigation for Australia's offshore wind project Star of the South, located off the coast of Gippsland, southeast Australia.
Ocean Winds, Sumitomo Corporation and la Banque des Territoires, as shareholders of the company Eoliennes en Mer Dieppe Le Tréport,
announced
the final investment decision for the Dieppe Le Tréport project, the sixth fixed bottom offshore wind farm in France, which is to be commissioned in 2026 and located off the coast in the English Channel.
Also, Cadeler has
signed
two contracts with Ørsted for the Hornsea 3 offshore wind farm in the UK. The first contract is for the transportation and installation of all monopile-type foundations in the project.
One day before the event in Copenhagen, European Union (EU) leaders from Belgium, Denmark, Germany, France, Ireland, Luxembourg, the Netherlands, Norway and the UK
met in Ostend, Belgium
, to agree on the buildout of offshore wind in the North Sea. They were joined by the President of the European Commission, their respective national Energy Ministers, and the EU Energy Commissioner, as well as over 100 CEOs from across the offshore wind value chain. The aim is to make the North Sea a renewable powerhouse for Europe.
Most announcements during the show were regarding offshore wind. Obviously, offshore wind is here to stay, but if you look at the numbers for installed capacity and planned capacity, onshore wind is still the biggest chunk of the pie. We have recently published several offshore wind articles but have not lost sight of onshore wind and medium and small wind, so I assure you we will publish technical articles related to these topics as well. Indeed, most of the technical articles in this issue are not specifically about offshore wind but are general or relate to onshore wind.
Enjoy reading,
Floris Siteur
Publisher