Articles
Published: 28 March 2021

28 March 2021
Is green hydrogen the holy grail or just hype?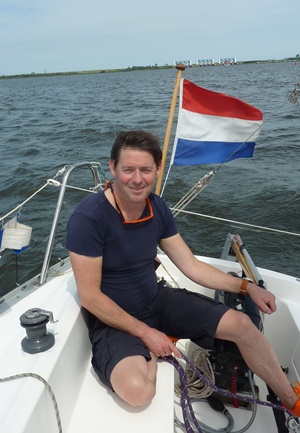 Many companies and governments nowadays are looking into green hydrogen to speed up the energy transition. Based on all the plans it seems that green hydrogen presents a 'huge' opportunity and might play a prominent role in decarbonising the economy such as for heavy-duty transport, aviation, shipping or in industrial processes such as steel and chemicals production.
Hydrogen is predicted to be an important component in the energy transition and may be used in vehicles or in power plants. But for that to happen, production of the gas, which produces zero greenhouse gas emissions when burned, will need to dramatically increase in the coming decades.
Many companies are investigating the technology. One of them is the consultancy company ERM from the UK. ERM recently completed the first phase of its Dolphyn project, a floating platform design that will provide access to offshore wind resources in deep water up to several hundred kilometres from land. The development plan for the project has a target date for the operational start-up of the 2MW facility in 2024. A 10MW full-scale pre-commercial facility is planned to follow three years later. The project is being funded as part of the UK government's £ 33 million hydrogen supply programme.
Also the big (offshore) wind turbine OEM's and utilities are stepping on the hydrogen train. Mitsubishi Heavy Industries, Shell, Vattenfall and municipal company Wärme Hamburg have signed a letter of intent to plan how they can jointly produce hydrogen from wind and solar power at Vattenfall's Moorburg power plant site in Hamburg, Germany, and utilise the hydrogen in its vicinity.
Ørsted has already taken the final investment decision on the Danish demonstration project H2RES, which will use offshore wind energy to produce renewable hydrogen. H2RES will have a capacity of 2MW and is expected to produce its first hydrogen in late 2021. The renewable hydrogen will be used to fuel road transport in Greater Copenhagen and on Zealand.
Siemens Gamesa and Siemens Energy have announced that they are joining forces, combining their ongoing wind-to-hydrogen developments. The companies are contributing with their developments to a solution that fully integrates an electrolyser into an offshore wind turbine as a single synchronised system to directly produce green hydrogen.
In the Netherlands the NortH2 green hydrogen project has been initiated. The project aims to produce green hydrogen using renewable electricity from offshore wind off the coast of the Netherlands of about 4GW by 2030, and 10+GW by 2040. Commercial partners in this project are Shell, Groningen Seaports, Gasunie, Equinor and RWE.
Iberdola has set up a special green hydrogen business unit which will use 100% renewable electricity in the electrolysis process.
Ørsted and ITM Power have revealed a concept for an electrolyser installed in the tower of an offshore wind turbine. In this scenario, where an electrolyser is placed offshore at the wind turbine, for example in the tower or in the close vicinity of the wind turbine, energy in the form of hydrogen will be transported to shore by an underwater or underground pipe network.
This enumeration is certainly not complete. Many more companies and (governmental) organisations are looking into green hydrogen. But bringing the solution to scale will mean overcoming cost, technological and policy constraints. Are there enough renewable energy sources to power a green hydrogen revolution? Can green hydrogen deliver on its transformative promise? Most of the projects now are in a pilot stage so much more research needs to be done; therefore, it might take a bit longer than we think (and hope) before green hydrogen delivers on its promise. Looking at the number of projects going on and which companies and organisations have jumped on the train my guess is that green hydrogen is not hype but is not the holy grail either. Like any other green technology it will play a part in the energy transition.
Enjoy reading,
Floris Siteur
Publisher